Posted by Alyssa Rogers on 4th Apr 2016
Spicy Honey Teriyaki Pork Loin
Having trouble deciding what's for dinner tonight? We can help! This simple recipe calls for only seven ingredients and the marinade can be made a day ahead, then stored in the refrigerator.
To get started, you will need:
1 Cup Of Your Favorite Walker Honey (I Used Sesame And Mesquite)
1/4 Cup Semi-Dry Mead (Or White Wine)
1 Tbs Garlic Powder
1 Tsp Ground Ginger
3 1/2 Tbs Soy Sauce
1 Tbs Cayenne Powder (Or To Taste)
1 3lb Pork Loin Roast
Begin by pre-heating your oven to 350 degrees. Mix the first six ingredients together in a bowl until well blended, and add salt and pepper to taste. Set to the side and begin prepping the meat.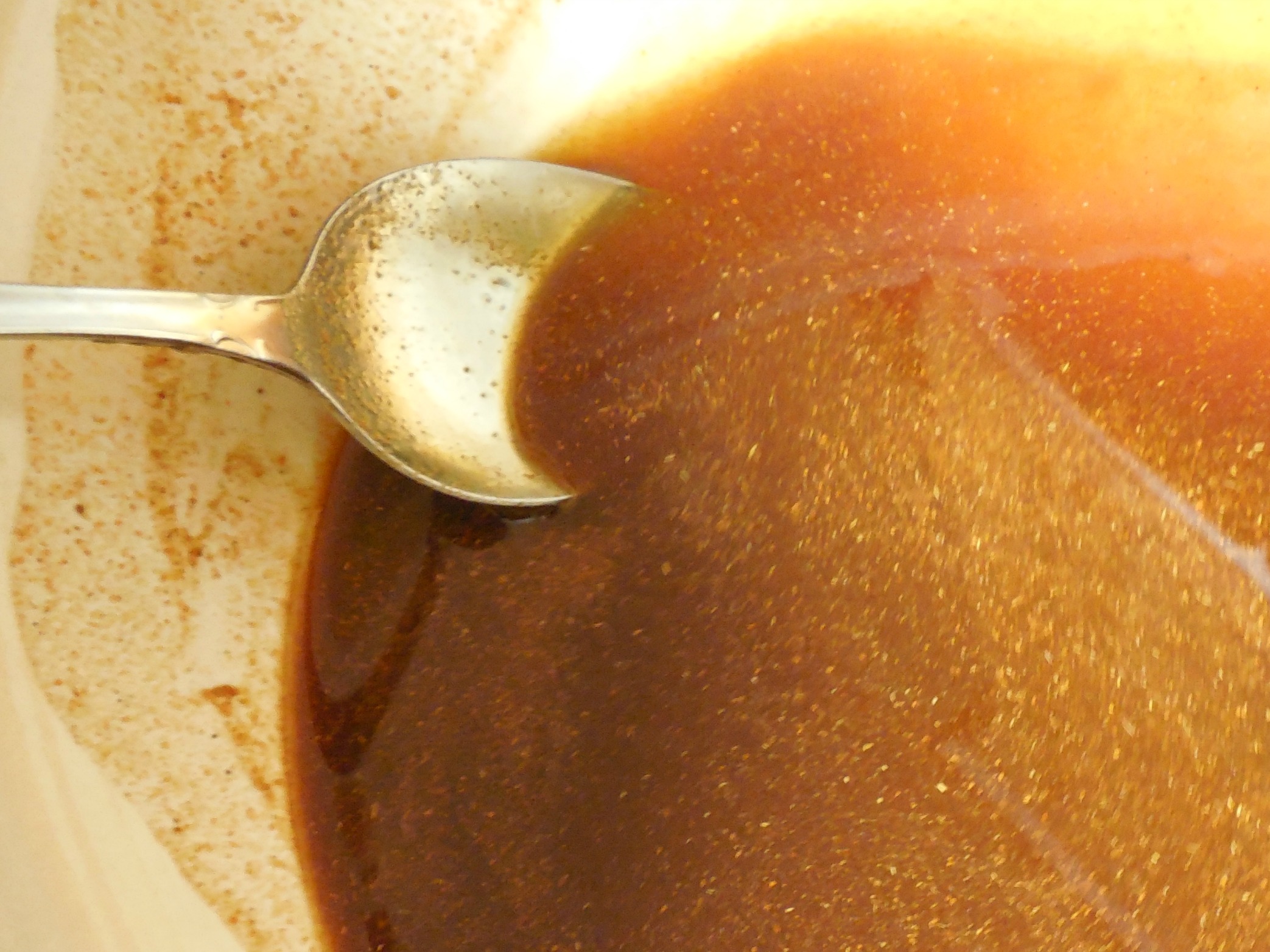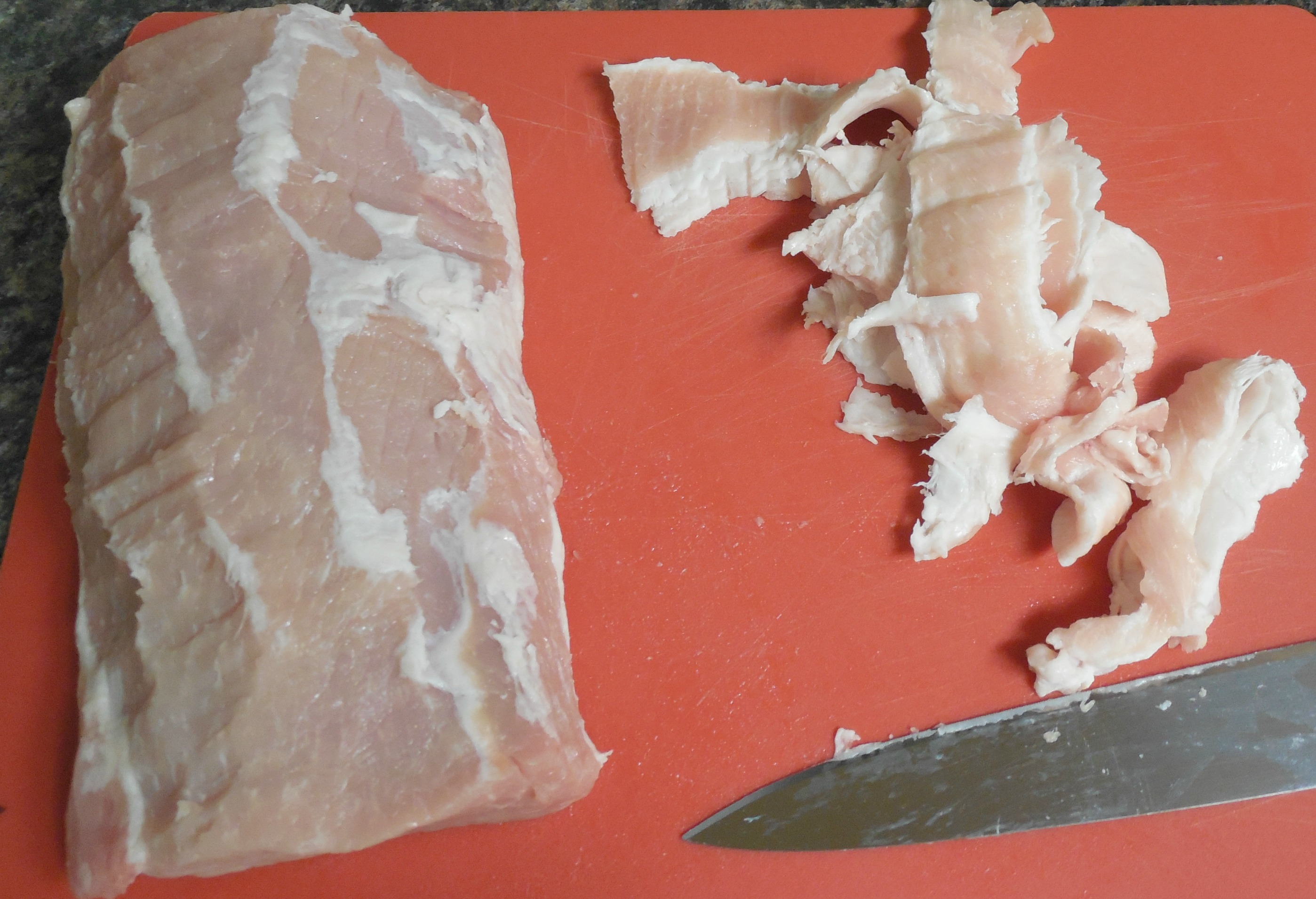 Cut off any large, visible pieces of fat on the pork loin roast. Measure out approximately 1/2 a cup of the honey teriyaki sauce to rub on the roast, and marinate in a covered bowl or large plastic bag in the refrigerator for 30 minutes - overnight. If you are marinating overnight, store the remaining sauce in the refrigerator until you are ready to cook.
After marinating, heat your favorite skillet until hot (with 1 or 2 tbs of oil, if needed) and, using tongs, sear the roast on all sides until a nice brown crust forms.
Pour the remaining marinade into a 2qt baking dish and place in the 350 degree oven for 15 minutes. Flip the roast and return to the oven to cook for an additional 15 minutes. Remove and allow to rest and cool for ten minutes before slicing. I served the roast with steamed vegetables, a drizzle of the pan juices, and a glass of Ginger Rogers sparkling mead!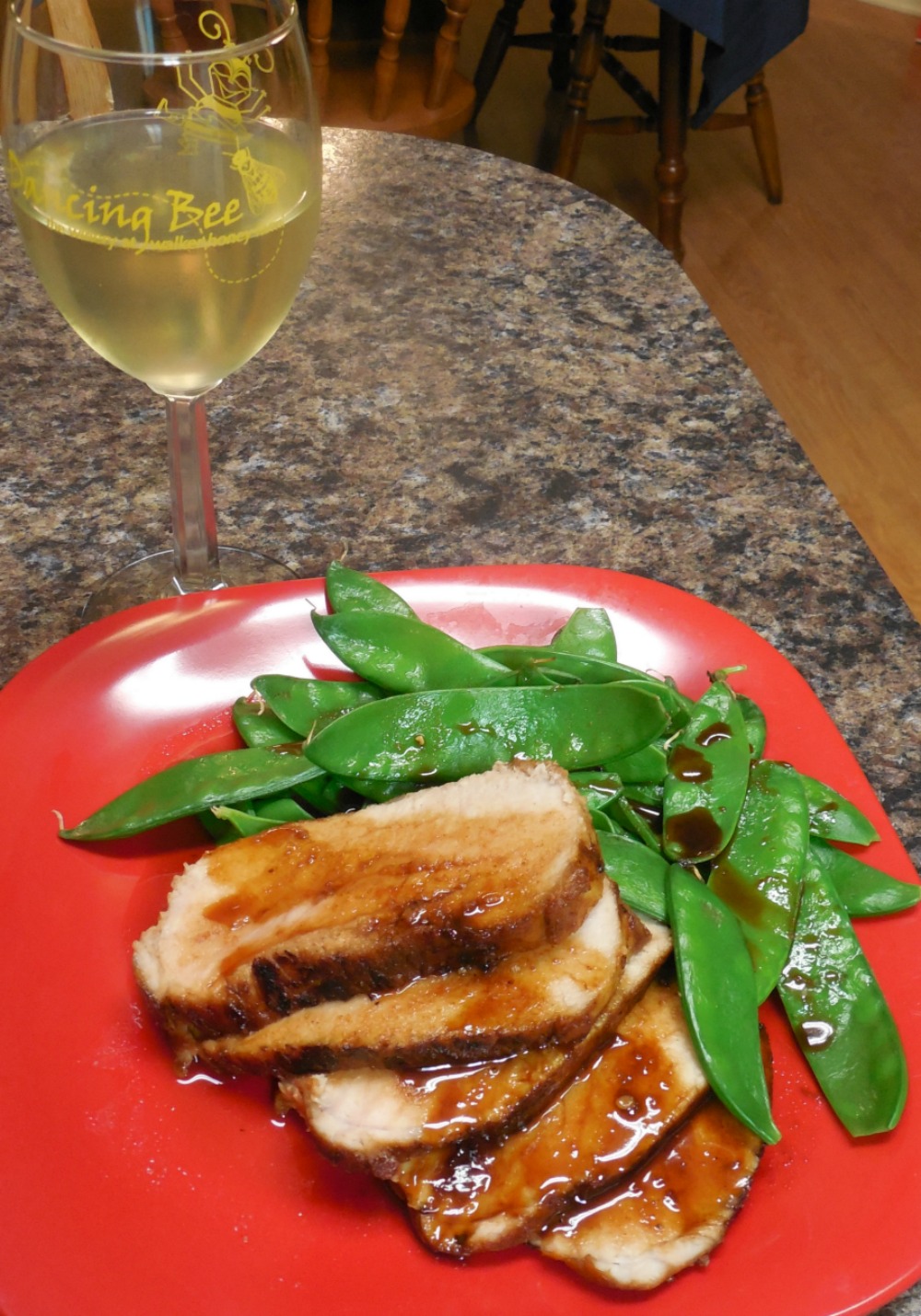 I hope you enjoyed the recipe - let us know about your honey recipe creations in the comments below, Facebook or Instagram! Happy cooking!