Posted by Alyssa on 5th Jan 2016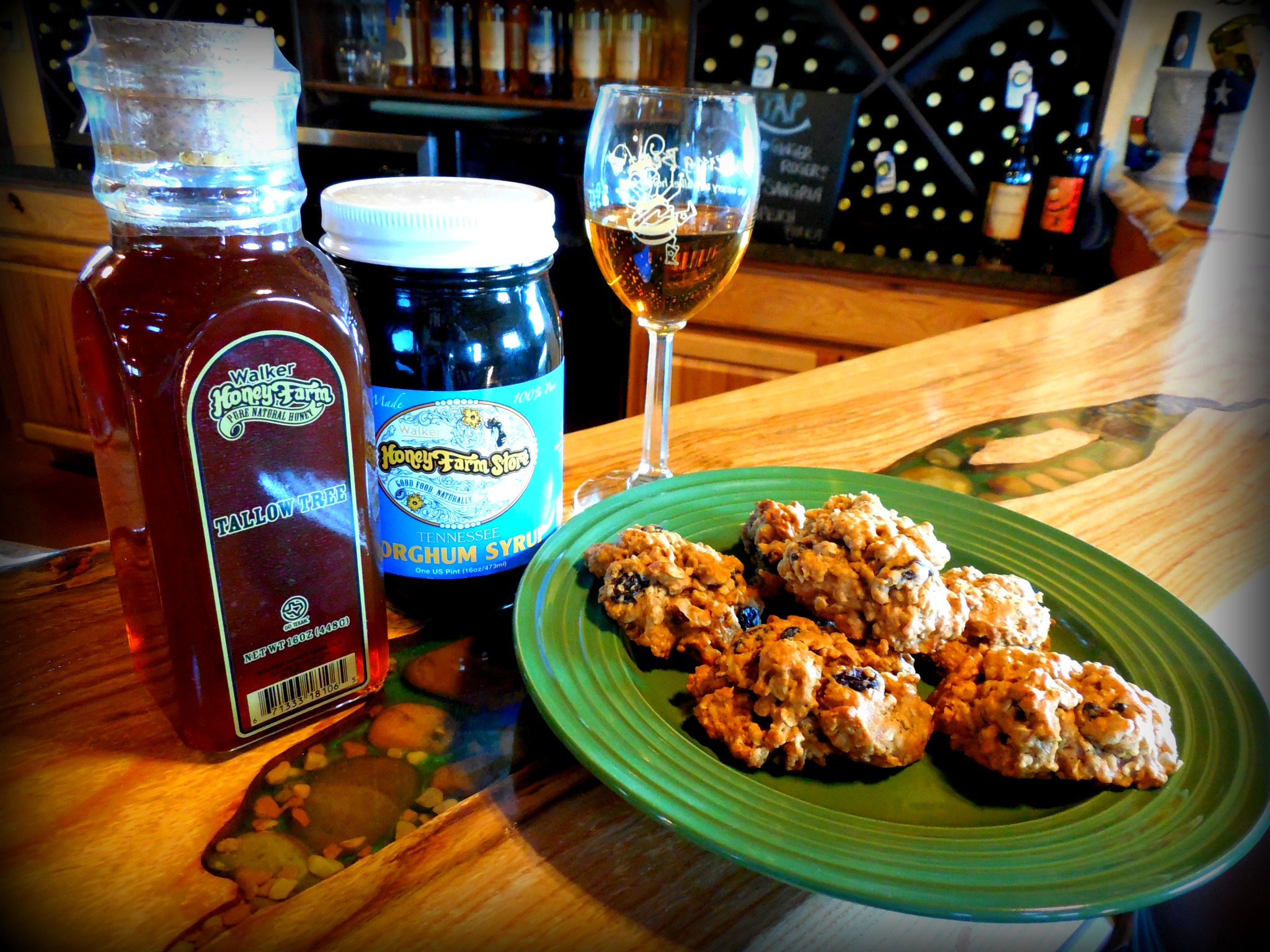 Happy New Year from all of us here on the Honey Farm! If you've made a New Year's resolution to get rid of refined sugars, we've got just the recipe for you. These hearty and delicious cookies are free of refined sugars without sacrificing flavor. Here's what you're going to need...
4 Cups of your favorite flour--all purpose, whole wheat, buckwheat, a blend of flours.
1/2 Tbsp. Salt
1 Tbsp. Baking Soda
4 Cups oats--quick or steel cut
3/4 Cup Walker's Tallow Tree Honey (Buckwheat or Pecan Honeydew Honey are both excellent in this recipe)
1/2 tsp. ground ginger
1 Cup melted vegetable shortening
1 Cup Walker's Tennessee Sorghum Syrup (you can use more or less sorghum or honey; adjust both to taste)
2 eggs (beaten)
2 Tbsp. hot water
11/2 cups raisins
1 cup walnuts
Once you've sifted the flour, add the salt and baking powder, then set aside. Then in a separate bowl, mix the oats, Tallow Tree Honey (you can warm the honey in the microwave for 20 seconds and you'll probably want to use a spatula to get all the honey out of your measuring cup), and ginger. Once these are thoroughly mixed, add the melted vegetable shortening, Sorghum syrup, and beaten eggs.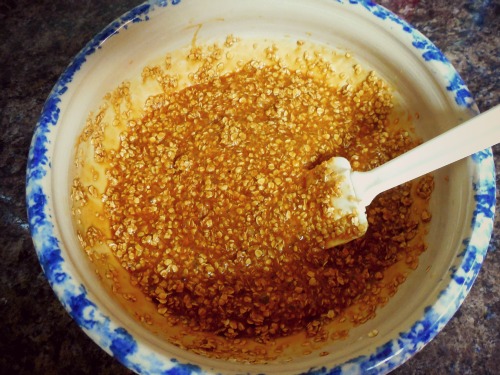 Add the hot water to soften the mixture, and slowly mix in the flour mixture. A thick dough should form (and I mean really thick). I recommend mixing with your hands if things get a bit too thick.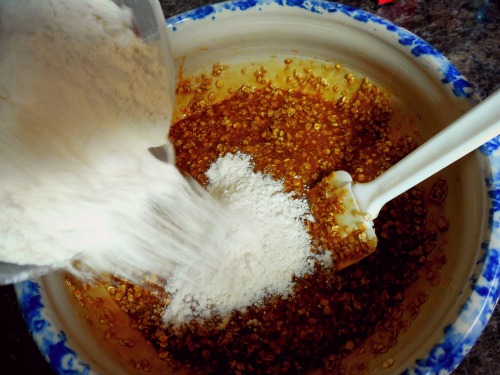 Once the flour is all incorporated, fold in the raisins and walnuts.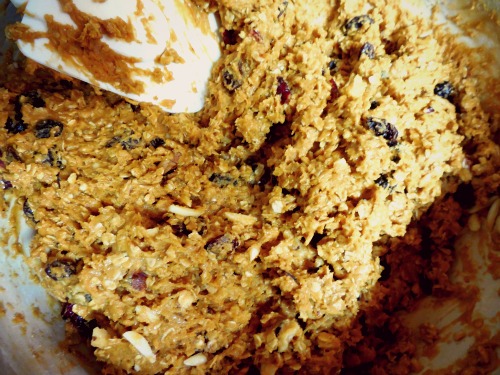 Use two spoons (one to scoop, the other to scrape) to place dough balls on parchment-lined baking sheets. These cookies don't spread much during baking, so feel free to place them 3 to a row.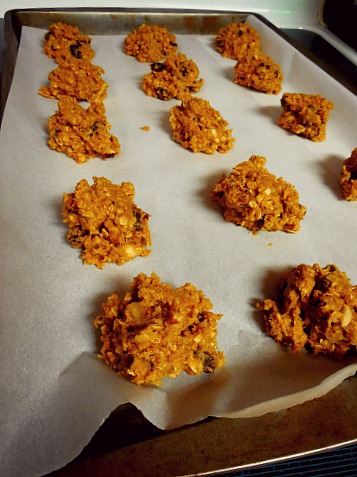 Bake for 8 to 10 minutes at 375F until the tops and bottoms of the cookies begin to brown. The finished product should be soft in the middle. Cool on baking sheet. Makes approximately 3 dozen cookies.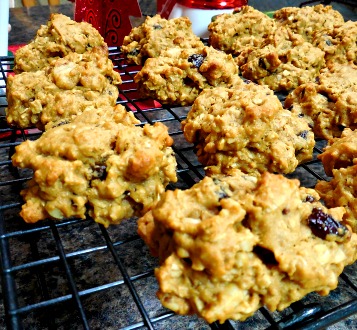 Try mixing it up!
Feel free to experiment with other combinations of dried fruit and nuts. For example, I like almonds and dried cranberries instead of walnuts and raisins!