Posted by Alyssa Rogers on 23rd Jul 2016
Honey Citrus Chicken
It's mid-July and it's prime grilling season here in Texas! Looking for a simple recipe to add to your summer culinary repertoire? We've got you covered, because whether it's chicken, fish, or pork, this Honey Citrus marinade will provide a tasty Summer zing to your cookout!
Here is what you'll need:
Ingredients
2 tbsp of olive oil
1/2 tsp garlic powder
1/2 tsp kosher salt
1/2 tsp ground pepper
2 tbsp of Dijon mustard (smooth or grainy)
2 tbsp of raw honey
the juice of 1 navel orange (reserve some rind for grating)
the juice of 1 lemon
2lbs of chicken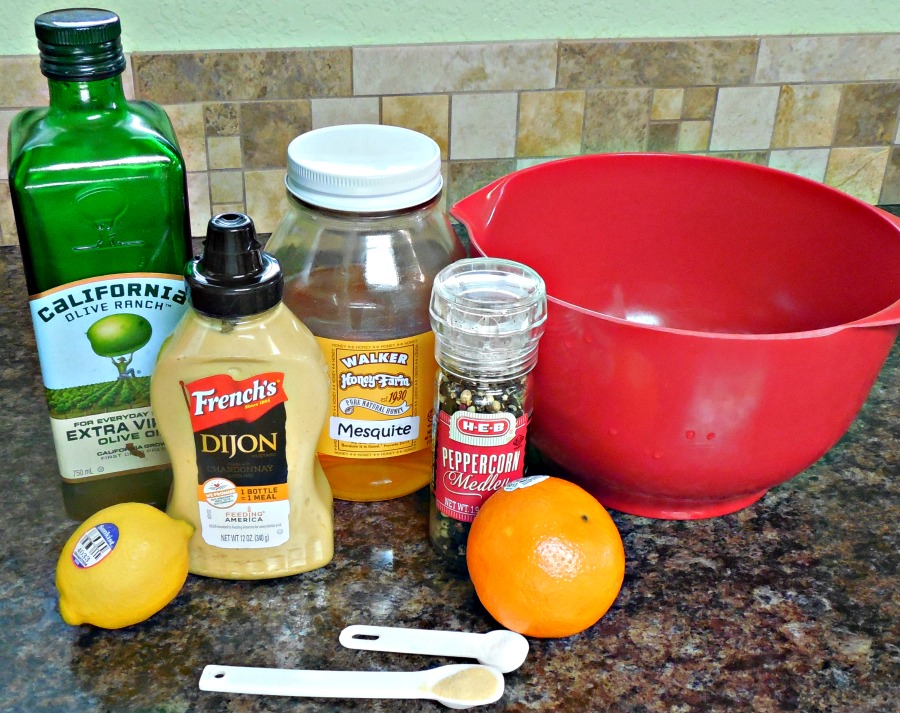 Measure out the first six ingredients and combine them in a large bowl. I choose Mesquite Honey for this recipe, but Orange Blossom, Sesame Seed or Wildflower Honey would all work very well. I also picked out a smooth Dijon mustard, but feel free to substitute a whole grain version (such a Grey Poupon).
Now you need the juice of one navel orange and one lemon. If you warm both in the microwave for ten seconds, you will find them much easier to juice. I cut each fruit in half, then squeezed them over the bowl. To catch the lemon seeds, you can squeeze the juice out over a fine mesh strainer.
The trick to the fresh, citrusy flavor of this recipe is the orange zest. Take one half of the juiced orange, and zest approximately one teaspoon of the orange peel into the marinade.
Whisk all of these ingredients together, then fold in the chicken until each piece is covered with the marinade. Let the chicken rest, refrigerated, for 30 mins to 2 hours.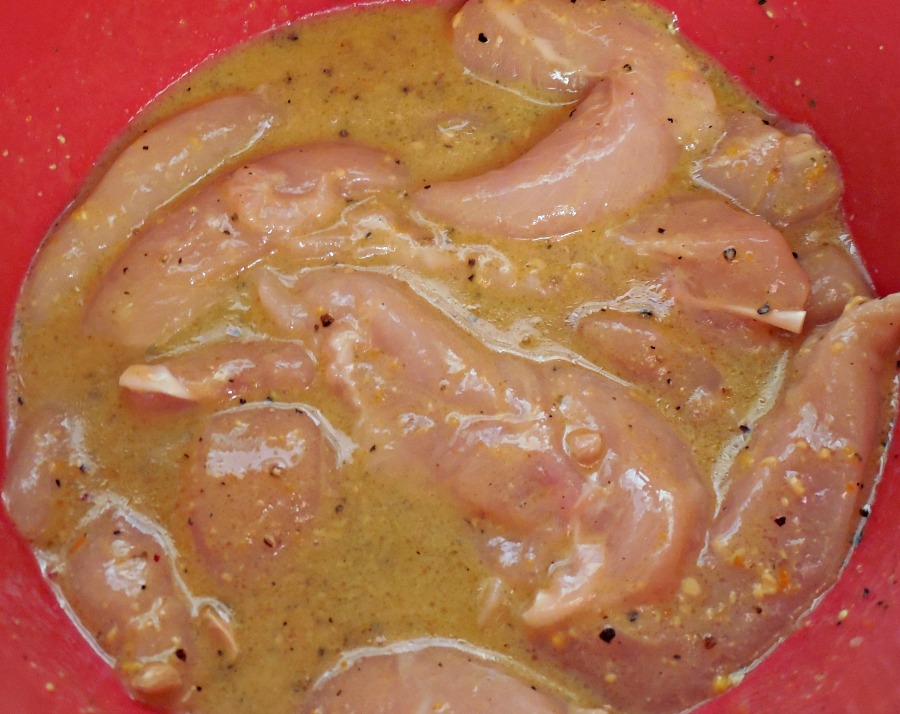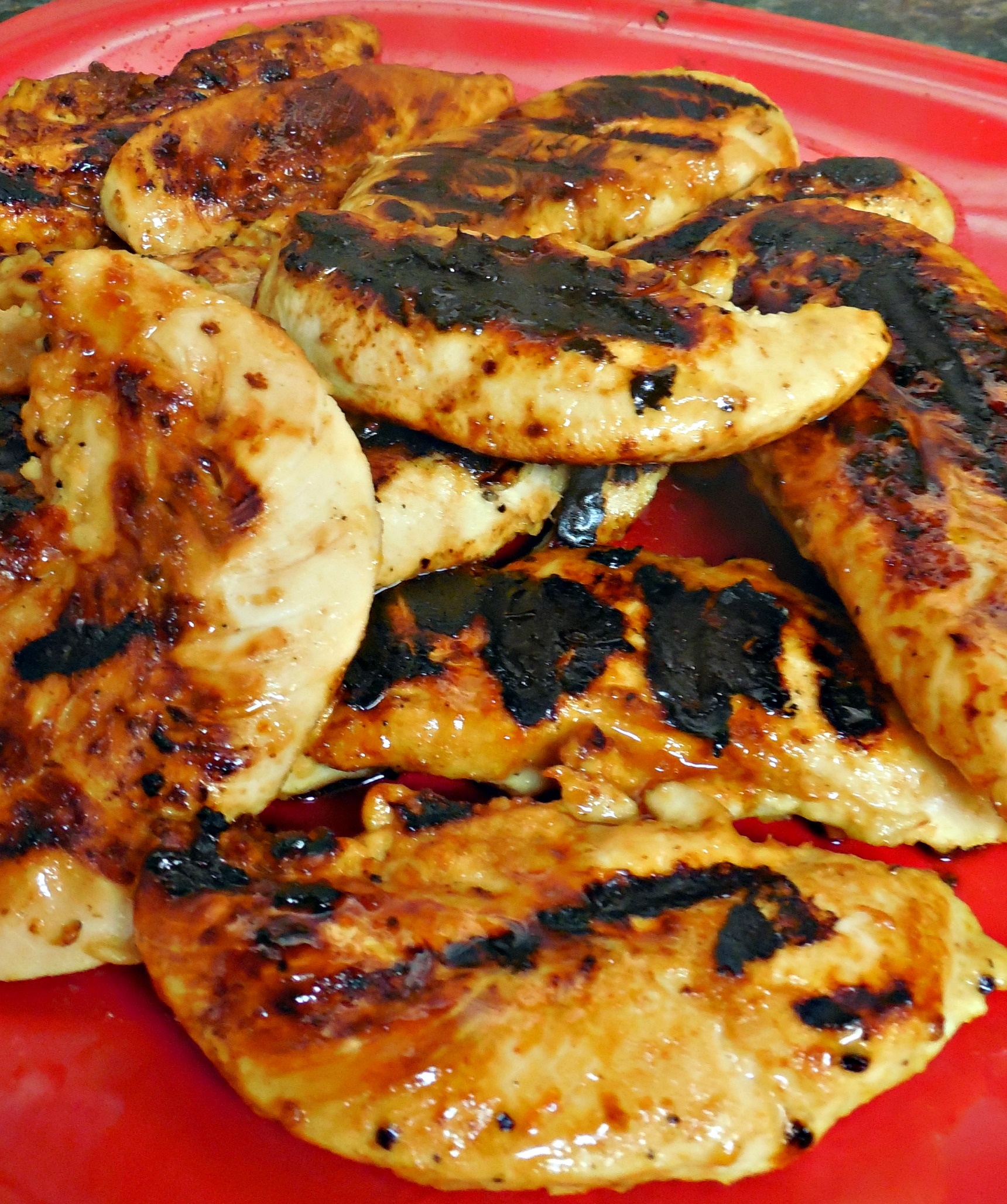 Pre-heat your grill. I used an indoor grill and cooked the chicken 12 minutes, turning the chicken halfway through. To determine if your chicken is cooked, insert a thermometer to the thickest part of the meat. If it reads 165 degrees Fahrenheit or higher, it is finished.
I choose to grill strips of chicken breasts so that we could use them a few different ways - I served them over quinoa and a mixed greens salad - but this marinade would be equally tasty on fish or pork.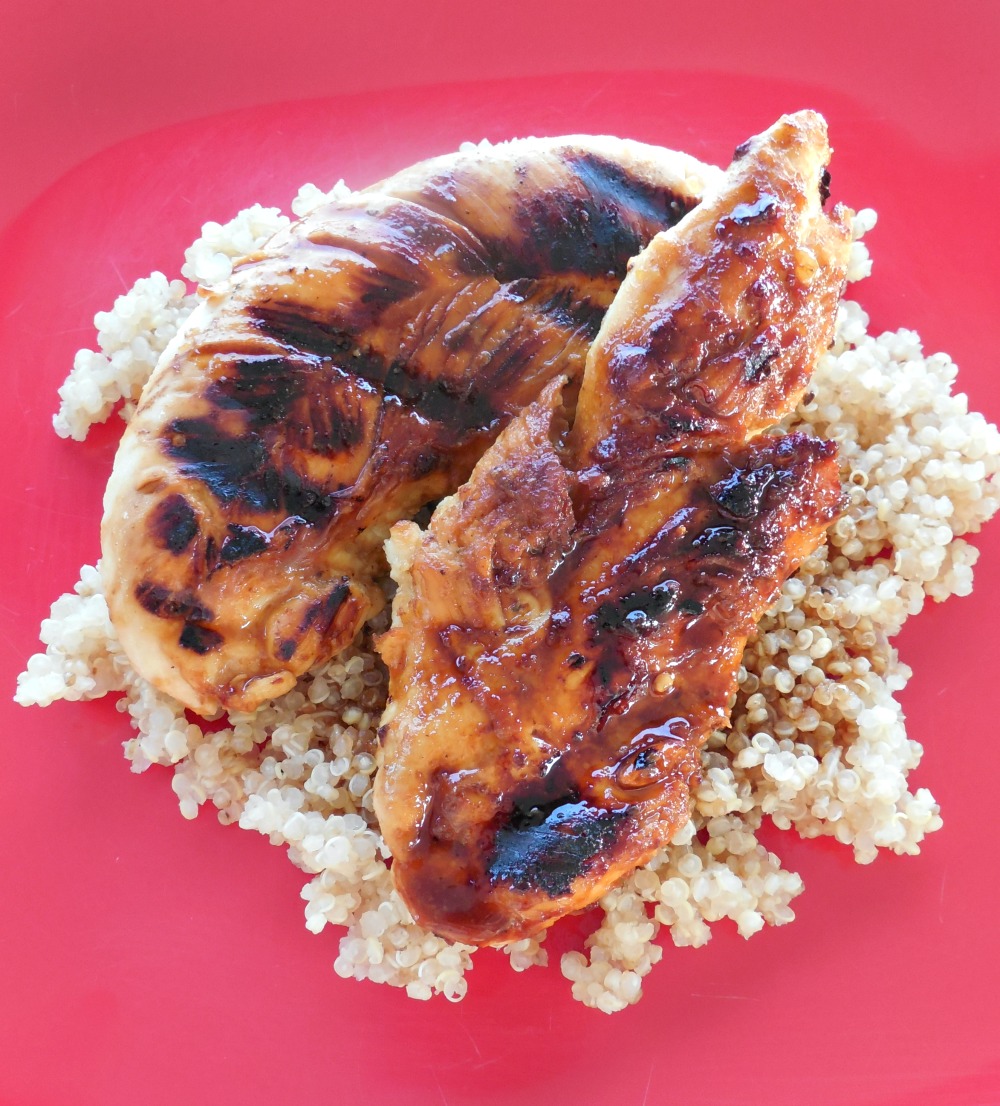 Let us know about your adventures in cooking with honey in the comments - or share with us on Facebook, Instagram or Twitter!